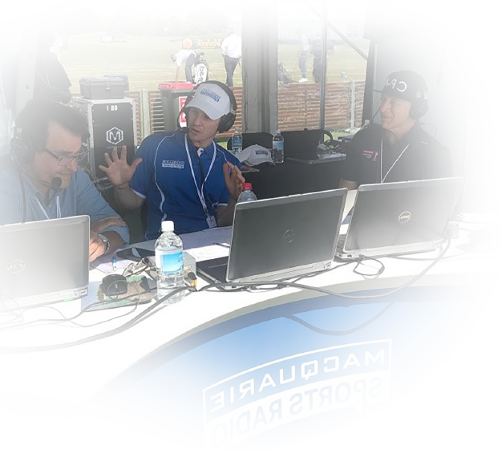 Areas you can get help with…
In sport, its 80% mind and 20% body. At the top in any sport, the most Successful Athletes are not only Physically Talented, they have the Mindset of a Champion.
Positivity
Motivation
Best Self
Focus & Concentration
Nerves & Anxiety
Team Cohesion
Peak Performance                                Planning
Bounce Back
World Class Attitude
Champions Body Language
Mastering your Reactions
Consistency
Cutting Edge Mindset
'Mind Hacking' Techniques
Mindset Game Plans
Mindset Skills, Strategies and Procedures 
Visualisation & Visual Assimilation
Mindfulness
Emotion Management
Deal with Pressure
Creating Positive Team Environments
Competition & Game Day Systems
Goals, Targets & Trackers
Sports Growth Mindset
Self belief, Trust and Faith
Confidence
Champions Systems, Processes and SOPs
Mindset Simulation in training
Reflection & Projection
How it works?
Even though every athlete requires a tailored mindset program, the steps to fast track success follow Johns proven formula.
Step 1
Initial Mindset Assessment
Step 2
Develop Specific Sports Mindset Targets
Step 3
Tailored Mindset Program with Detailed Action Plan
Step 4
Track and Celebrate Progress
Step 5
Review and Create Higher Tragets
The Elite
Sport Mindset Coach
John Novak is widely known as Australia's No. 1 Sports Mindset coach with his athletes quickly reaching National and International success at World Championships and Olympics. John has published numerous Sports Mindset books and presented many podcasts and TV shows.

John is currently the Mindset Coach for Sydney FC (A-League football) and Melbourne FC (AFL) in Australia. He was previously Head Mindset Coach at Manly Sea-Eagles-National Rugby League (2019-2022). He has worked with hundreds of elite athletes and teams in 50+ different sports. His extensive experience in sports mindset is unparalleled. He is a true pioneer of excellence of sports mindset.
While Working with John, his athletes achieved… 
Some Results From Our Athletes & Teams…
Manly Sea Eagles
NRL Premiers
Grand Final Winners 2011
Melissa Wu
4x Olympian, Diving Gold
Tokyo Olympic Games 2020
Rugby Union
Manly Marlins 2017-2018,
Norths 2010, Easts 2009
Ben Madgen
Australia Basketballer
Sydney Kings Captain
Tyson Williams
World Champion
Body Boarder
James Magnussen
2x World Champion and World
Record 100m freestyle
Canterbury Bulldogs
NRL Grand finalists 2012, 2014
Minor Premier Winners 2012
Gurinder Sandhu
Australian Cricket Rep
Sydney Thunder Cricketer 
AFL Balmain Dockers
AFL Balmain Dockers
2014 Premiers
Luke McNeill
Freestyle Motorcross
Vin Diesel Stunt Double
George Blackwood
Captain Australia Young Socceroos 2016,
2016 Asian Cup player of the series
2018-2019 A-League Adelaide United
Harrison Endycott
No. 11 World Amateur Golfer 2017,
World ranking improved 1600+ in 1 year.
Josh Wu
Australian Weight Lifter
3rd Oceania 2018
Jack Hornery
Worlds fastest 14 yo 100m 2018
(10.96sec)
Jarmila Gajdosova
World ranked
Tennis player
Teams John has worked with… 
Main Sports John Excels In… 
1+1=3
What happens when you add an Elite Mindset Coach to an Elite Athlete or Team?
John's proven and tested Sports Mindset program has a Multiplication Effect. He helps the athlete or team achieve results far greater than usually possible.
His program has guided athletes and sports teams to achieve results quicker. His strategies vastly improve your performance to achieve outstanding results.
John's athletes become leaders, going on to captain national teams in a variety of sports. The program is simple, clear and easy to action. This is why his athletes enjoy the Multiplication Effect.
Every athlete or team John works with develops laser focus on what's required and how to achieve their targets.
His athletes and teams get the results!
Do you face
these problems?
Do you train hard but don't get the results?
Does your mind let you down?
Do your nerves overcome you?
Do your competitors intimidate you?
Does your anger stop you from winning?
Do you lose because of little mistakes?
Do your negative thoughts hurt you?
Is your mindset a mess?
Do you find it hard to bounce back?
Do you find your results are not consistent?
Are you a talented athlete but your negative mindset hurts you every day?
Is your mindset like quicksand that drags you down?
Does it stop you from winning and performing at your best?
Join our Mindset Revolution
Stop hurting yourself right NOW … Learn the SPORTS MINDSET SECRETS of the BEST ATHLETES in the WORLD …
Join the ULTIMATE MINDSET Program TODAY
Access 100s of Mindset Videos
Learn step by step Champion Mindset Skills
Develop easy to use Mindset strategies quickly
Download practical Mindset tips
Track your progress
New Weekly Mind Hack Videos
Book one of our speakers
John works with a number of WORLD CHAMPION ATHLETES and INTERNATIONAL COACHES to provide world-class speeches and workshops for your team or your business. Speeches are specifically tailored to your audience with a wide range of topics to choose from.
ENQUIRE TODAY about booking your inspirational speaker to give your team or business the edge over the competitors!

BOOK A SPEAKER
BE the Champion: World Class Golf Mindset
John's strategies are packaged in a stunningly beautiful deck of 80 cards. Research on his strategies show:
Highly effective golf strategies are quick and easy to use
Average 40-60% score improvement*
Average Handicap reduced by 2-8 shots
Used by golf tour players worldwide for 15+ years
Golfers using the strategies out perform their competitors
A must read for all golfers aiming to achieve great success!
BE Golf Mind Game is an essential success TOOL or great GIFT for any avid golfer, amateur or golfing professional.
BE the Champion: World Class Sports Mindset
In this book you will discover the secret mindset strategies John Novak teaches elite athletes to help you achieve success in your sport.
Learn the mindset skills used by athletes to achieve Olympic, World Cup, National and win International Championships, medals and trophies.
You will learn his strategies quickly
A must read for all athletes aiming to achieve great success in their sport!
Sports people who harness the best mindset strategies outperform their competitors week in and week out more consistently and achieve their sporting potential.
World Class Sports Mindset will give you all the tools to become the champion you were born to be!