As an Archer, do you face these problems?
Do you train hard but don't get the results?
Does your mind let you down?
Do your nerves overcome you?
Do your competitors intimidate you?
Does your anger stop you from winning?
Do you lose because of little mistakes?
Do your negative thoughts hurt you?
Is your mindset a mess?
Do you find it hard to bounce back?
Do you find your results are not consistent?
Are you a talented athlete but your negative mindset hurts you every day?
Is your mindset like quicksand that drags you down?
Does it stop you from winning and performing at your best?
GET COACHED BY JOHN
Areas you can get help with to compete and dominate at the very highest levels of Archery…
"At the elite level, its 80% mind and 20% body. At the top in any sport, the most successful athletes are not only physically talented, they have the mindset of a champion."
Positivity
Motivation
Best Self
Focus & Concentration
Nerves & Anxiety
Team cohesion
Peak Performance                  Planning
Bounce back
World class attitude
Champions Body Language
Mastering your reactions
Consistency
Cutting Edge Mindset
'Mind Hacking' techniques
Mind Game plans
Mindset skills, strategies and procedures
Visualisation & visual assimilation
Mindfulness
Emotion management
Deal with pressure
Creating Positive team environments
Competition & Game day Systems
Goals, targets & trackers
Sports Growth Mindset
Self belief, Trust and Faith
Confidence
Champions systems, processes and SOPs
Mindset simulation in training
Reflection & Projection
The Elite Sport Mindset Coach
John Novak… is widely known as Australia's No. 1 Sports Mindset coach with his athletes quickly reaching National and International success at World championships and Olympics.
John is currently the Mindset Coach for Sydney FC (A-League Soccer) and Melbourne FC (AFL) in Australia. He was previously Head Mindset Coach for Manly Sea-Eagles-National Rugby League (2019-2022). He has worked with hundreds of elite athletes and teams in 50+ different sports. His extensive experience in sports mindset is unparalleled. He is a true pioneer of excellence of sports mindset.
READ JOHN'S JOURNEY
1+1=3
What happens when you add an Elite Mindset Coach to an Elite Athlete or Team?
John's proven and tested mindset program has a multiplication effect. He helps the athlete or team achieve results far greater than usually possible.
His program has guided athletes and teams to achieve results quicker. His strategies vastly improve your performance to achieve outstanding results. John's athletes become leaders going on to captain national teams in a variety of sports. The program is simple, clear and easy to action. This is why his athletes enjoy the multiplication effect. Every athlete or team John works with develops laser focus on what's required and how to achieve their targets. His athletes and teams get the results!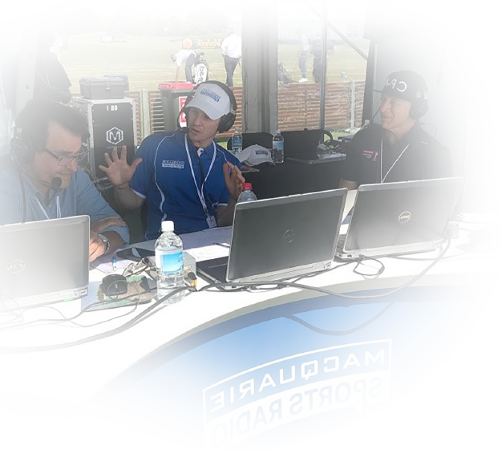 How it works?
Even though every athlete requires a tailored mindset program, the formula to fast track success is the same.
Step 1 Initial Mindset Assessment
Step 2 Develop Specific Sports Mindset Targets
Step 3 Tailored Mindset Program with Detailed Action Plan
Step 4 Track and Celebrate Progress
Step 5 Review and Create Higher Tragets
While Working with John, his athletes achieved:
Your Next Steps
In sport, its 80% mind and 20% body. At the top in any sport, the most successful athletes are not only physically talented, they have the mindset of a champion. If you are looking for the edge in your sporting career speak to us today about what you would like to achieve.
ENQUIRE NOW
BOOK NOW
JOIN
The Ultimate Mindset Gym for Rapid Sporting Success
SHOP
Instant access to Mindset resources and eBooks Purchase Athletes Gear Join Events-live Workshops and Webinars
BOOK NOW
Book a Session for you or your Team